The House
The Artisans involved in the house renovations
The Artisans involved in the house renovations
This project of restoring a property is the result of a close cooperation of a group of people with very different backgrounds that, beyond the owners of the apartments, comprises diverse areas, such as architecture, engineering, construction, carpentry, wrought iron, acrylic, interior design (particularly kitchens), and decoration, for only then could it become a reality. To all, our deepest THANK YOU.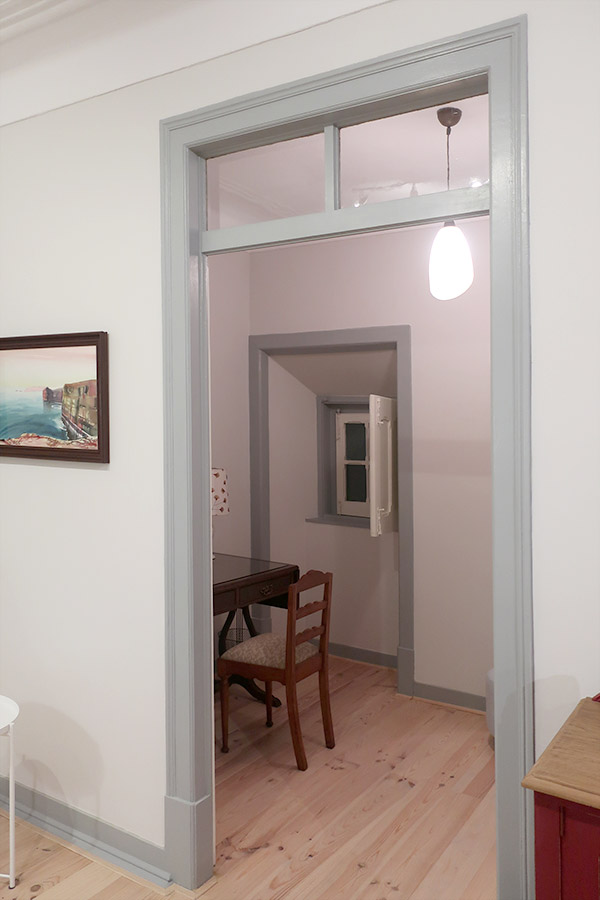 Armando Pires
Armando Pires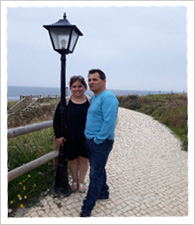 I was born on December 24, 1962, in Baixa da Banheira, the second child of three, a result of my parents' marriage.
I didn't remain in this place very long, since at the age of 5 my parents got a divorce and myself and my siblings stayed without a mother, thus marking the beginning of many changes. With very few memories of those times, I find myself in Setúbal. I attended the Bairro Santos Nicolau School, in the area where we moved to, but my stay in school lasted a short period of time. There was really no fundamental principal that school is an essential good for the formation and creation of an individual in the area I resided in, as so my studies were cut short.
One summer we went to visit our father, who had moved to the Algarve, and with by no choice of our own, the visit became permanent. Thus we stayed, without a mother, just a rude father, but I hardly knew that the land would become so much mine that both my best and worst memories with be of that everlasting Alargve. Not its tourist side, since I resided in the countryside without knowing what was the sea, the beaches and the bustle that there attracts most people.
We stayed in Tunes, Silves county, land of the sun, countryside and peace. Most of the population worked in agriculture and the local economy depended on small brick factories. The main attraction was the railway line, with connections to Lisbon and Vila Real. I was amazed that this movement between machines and people and to this day I still hold a passion for trains.
Land and farming had become my school and my father's line of work, always linked to construction, became my first contact with the world of work. My father was first and foremost a plasterer, but an accident at work left him blind in one eye and he could no longer carry out this function, due to the fact that the materials were quite harmful to his health. Therefore, he embarked in other areas of construction, the typical Algarvia, with its roofs and Arab-style chimneys.
I worked alongside him until I was 14 years old, and from this partnership came another passion, the techniques of manual and artistic work, construction, as well as its final results.
The relationship with my father turned bittersweet when I was around 16. Now as a man I understand and accept that what was done was the best he could. The family increased to seven siblings, and with a not so gentle stepmother and precarious conditions, my father turned to alcohol, making me responsible for all the children in the house. As a young man I was not able to accept these terms and, being grown enough, I returned to Setúbal to be near my mother.
It wasn't an easy decision as I began to deal with the challenges a new life brings and in a place that meant nothing to me. I had brought with me the responsibility of waiting to continue in the construction area, wishing to perfect myself as a master builder and be the best I could possibly be.
And so, at 28, I started a career on my own, in the best profession in the world!
It allows me to come into contact with people from all walks of life. I learn from each and every one of them what I couldn't learn in other ways, thus acquiring the so-called wisdom of life, and I humbly thank the imperfect path that I walked for it made me the artisan I am today.
Now, at 56, I have been married for 35 years and I fathered two daughters, and I have two grandchildren, and I still want to remain in this area of turning impossible into possible the ideas and dreams of those who ask for my help.
This is my story and life's work until today.
In a way, my career, my art and my gift are mixed with who I have always been, ever since a very young age.
"Elegance is the art of going by unnoticed, connected to the subtle notion of letting yourself be distinguished."
(Paul Valéry)

Armindo Fragoso
Armindo Fragoso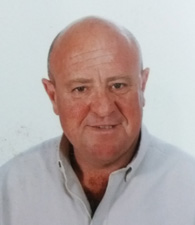 Armindo Manuel do Rosário Fragoso is 59 years old, married with three children and has been an elementary school teacher since 1980. After beginning his career in Adult Basic Education he was invited to join the pioneering project, in Portugal, of education and integration of children and teenagers with Special Needs into Regular Schooling. After several training programs done by the Ministry of Education, he specialized in Mobility Impairment at Escola Superior de Educação of Lisbon, furthering his career in this difficult and compelling area of education. Armindo worked directly with students providing them with support and creating physical, technical and social conditions for the development of the specific curricula of these students in regular schools. 
Throughout his academic training he collaborated, during periods of school holidays and others, in his dad's business who was a blacksmith. This work, not always voluntary, was decisive in his extracurricular development and in understanding how important this profession is within a community environment.
With his father's incoming retirement he decided to not let the tradition of handicraft manufacture of wrought iron pieces end, and, reconciling his teaching activities with ironwork, encouraged apprenticeship training, publicized art at fairs, such as Feira International de Artesanato in Lisbon and in OVIBEJA and began to commercialize its production throughout the whole country, with particular focus on traditional iron beds and furniture, such as tables and chairs. He also custom builds doors and gates for houses and farms, railings and decorative and useful pieces.
Armindo is interested in cultural anthropology in all its manifestations and has a significant collection of old artefacts. His workshop is a place of local interest, frequently visited by tourists, recommended by the City Hall and Local and Regional Tourism entities.
To view our work, please visit www.camasdeferro.net or contact us by email ferroforjado@gmail.com or phone +351 967 292 104 or visit the shop located on Rua Capitão Mouzinho, no 62, 7900-596 Ferreira do Alentejo.

Giorgia G. Belfi
Giorgia Grippo Belfi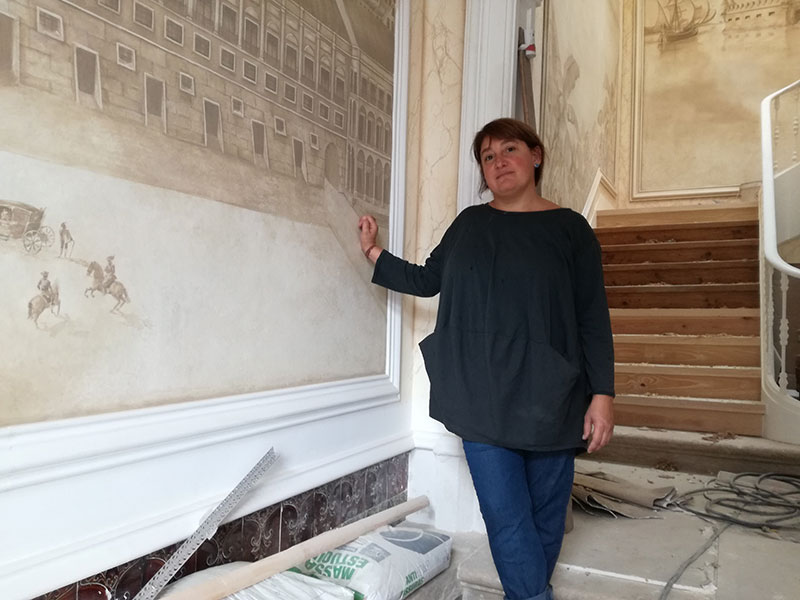 Giorgia Grippo Belfi is an Italian painter who focuses on creativity and decoration, painting and restoring walls and surfaces that can be painted. Giorgia is very versatile, she can restore old mural paintings, as well as carry out decorative modern painting; she adapts to the requirements and tastes of the clients.
Giorgia was born in Treviso, northern Italy. She studied scenography in Venice at the Academy of Fine Arts and later began collaborating with Italian companies specialized in restauration. She has been in Lisbon since 2010, travelling a lot between Italy and France in the beginning. Before she settled in Lisbon, Giorgia also lived in Nice, France, for six years.
She's currently self-employed and works for private clients, both Portuguese and foreign. Giorgia also collaborates with companies "Insitu" and "Junqueira 220" and when she works on projects she asks for help from friends and teammates.
She also has a co-working workshop in Lisbon with other Portuguese artists where she devotes her time to painting (on canvas, furniture and wood) and illustration.
Facebook Page https://www.facebook.com/giorgiaGBpintura/
Contacts:
E-mail: giorgiaggb@gmail.com 
Phone +351 912 165 588

Luís Gonçalves
Luís Gonçalves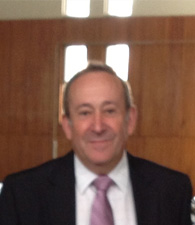 My family has its roots in Galicia.

According to my grandmother the first members of our family were merchants from Galicia who settled in Sesmaria, Lagoa da Palha/Venda do Alcaide, in this small part of the country.

Venda do Alcaide was a rural area where agriculture was the norm alongside the breeding of livestock for consumption. The surplus was sold in the markets to buy items needed for agriculture or food. For shelter they built adobe houses. Wood was used mainly on doors, windows, roofs, furniture, fences and animal shelters.

My generation had the practice of teaching from a very young age the ways of working the field, up keep of houses, the furniture and the animal shelters (this had the intention of integrating the children into adult jobs in order to teach values and prepare the young person to assume responsabilities). Pythagoras said: "(…) Honor your mother and father, and your relatives. Educate the children and it won't be necessary to punish the men."

I apologise, I became so excited talking about my roots that I forgot to introduce myself.

My name is Gonçalves or Luís, wichever you prefer, I was born on he 27th of September, 1954, in Venda do Alcaide. Allow me to talk about my family and life choices.

I finished school when I was 12 and becamer stuck on a crossroads; I had to decide which way to take. The skilled way with which my uncles worked with wood left a lasting mark on me, but how to choose a trade in this field? It was impossible in this little town. I packed my bags and went to Lisbon, like many others my age. Although I searched after that type of job I couldn't find one as an apprentice working with wood. Other jobs came along, as well as other challenges. However nothing ever came between my fondness for woodwork.

During my education I saw how my family overcame difficulties, even in harsh conditions, and this made my want to follow my dreams that much more important.
I waited many years and instead of complaning I learned from books about the art of woodwork.

At last the dream became true, alongside a remarkable man whom I will call Alberto. I spent two years learning the art of woodwork, I learned how to leaf through gold, perform noble stones in painting, restoring furniture, and creating furniture with modern lines, retaining old features. I will never forget Marques, I still treasure some of his tools, given to me by him, and the teachings of a man who has always worked the wood. From all these teachings I was able to assess old wood and how to restore them, thus perpetuating the heritage that belongs to all of us.

Life is like a river, sometimes we have to go around obstacles, but we always reaches our goals.

The curriculum being asked of a high number of good professionals of my generation does not exist, as there is no entity that evaluates and gives these professionals the certification and validation of their competences.

It is a waste that many of these professionals are not valued and used to transmit their knowledge to the next generations. They are being excluded from jobs in which their skills would make a good contribution to the conservation of our Heritage.

Pythagoras did say "Educate the children and it won't be necessary to punish the men". There was no need to punish this man for I was given a fishing rod, a hook and was taught how to fish.

Empresa Pau Brasil
Empresa Pau Brasil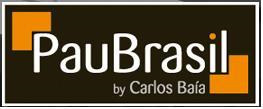 Pau Brasil, by Carlos Baía, Lda., was established in 2005 by Carlos Manuel Baía Ferreira and Cristina Cardoso Ferreira.
After conducting a market research on Setúbal we came to the realisation that there was room for the creation of Pau Brasil, by Carlos Baía, Lda. since we sells kitchens, baths, wardrobes, doors, flooring and other complements, all linked to Carpentry and Decoration.
Pau Brasil, by Carlos Baía, Lda.'s core is based on the relationship with the client, making the product quality, the service provided, and the continuous support in the development of the project, a priority.
Cristina Cardoso Ferreira's extensive commercial experience paired with Carlos Baía Ferreira's industrial experience in carpentry results in family-owned company that gives privilege to direct contact with its clients by establishing a close relationship characteristic of family-owned businesses. We see in each customer a business partner unlike what happens in big businesses where their only goal is selling.
Proof of our close relationship lies in the privilege and great pleasure we had in working on "Carmo´s Residence-Art Apartments" with Doctors Ana Paula Mendes e José Poças. Ana Paula Mendes e José Poças.
Our "Blue River" city has become more charming and surely those who visit us will fall in love and spread the word that in Portugal there are people and places worth knowing and discovering.
We wish them all the best.
PauBrasil, by Carlos Baía, Lda.
Rua S. João de Deus, lt.131B
2910-059 Setúbal (Cidade do Rio Azul)
Phone: 265 182 837
Email: pau-brasil1@hotmail.com
Facebook: https://www.facebook.com/www.paubrasil.pt/ 

Fernando M. F. Magalhães
Fernando Manuel Ferreira Magalhães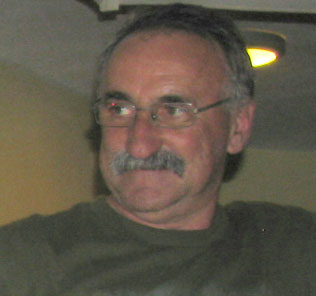 Fernando Manuel Ferreira Magalhães was born on 21/02/1957, Barreiro and attended EDM and Liceu do Barreiro.
Fernando worked in the following companies: Mompor, Equimetal, Setenave e CP.
Got a degree in Architecture from the Faculty of Architecture, University of Lisbon in 1987.
Has been working as an architect in the Ferreira do Alentejo City Hall since 1990 .
Started Margarida & Magalhães consultores estudos e projetos Lda in 1994, working in architecture projects, town planning and construction.
Started Casa Verde Turismo Rural Lda, a product of a rural tourism project, in order to manage a project that began in 2003 with the first rural tourism housing in Ferreira do Alentejo, Casa Verde Turismo de Habitação.
Fernando works as an architect in the Ferreira do Alentejo City Hall; is a manager and architect of Margarida & Magalhães consultores estudos e projetos Lda; is a managing partner of Casa Verde Turismo Rural Lda; and a consultant to several public and private entities.
He's the president of Casa do Povo, Ferreira do Alentejo.
And tries to be happy.
MARGARIDA & MAGALHÃES Consultores Estudos e Projectos Lda.
Praça Comendador Infante Passanha Nº 20 e 22
7900-571 Ferreira do Alentejo
fernando57magalha@mail.com
margarida.magalhaes.projectos@gmail.com
Phone / Fax: 284739242
Mobile: 965413825