"Remember that happiness is a form of traveling, but not its destiny"
(Roy Goodman, South African writer, 20 and 21st Century)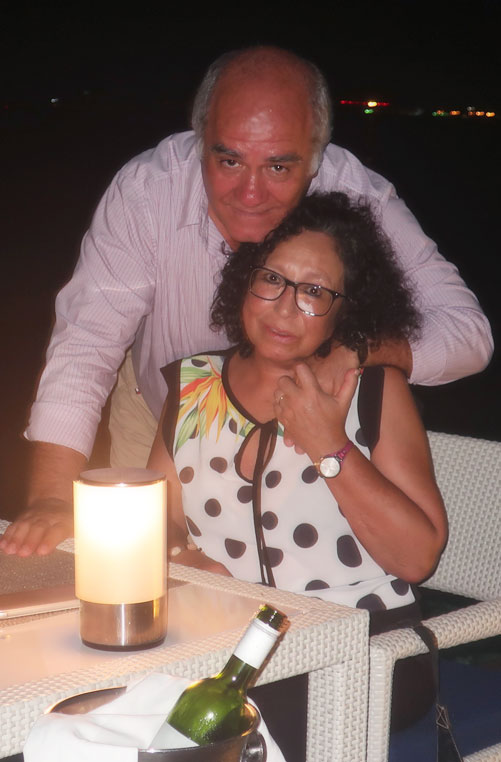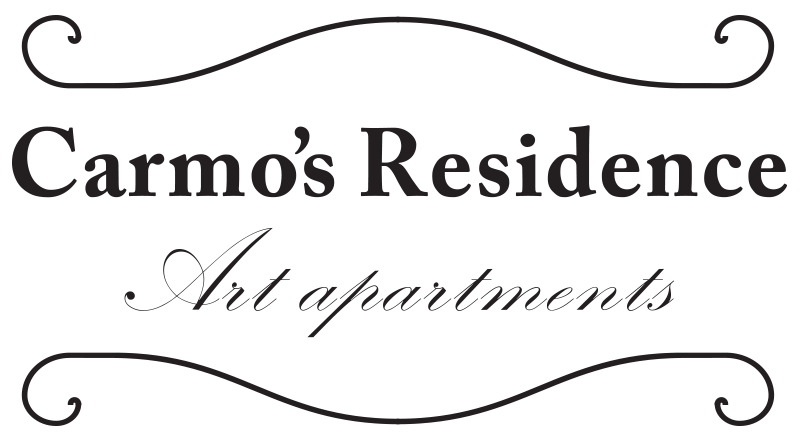 The "Carmo's Residence Art Apartments" project is much more than the result of a life of mutual complicity and love for those who enjoy travelling as much as entertaining family, friends and colleagues. It is also a means to try and make profitable part of the savings gathered for over three decades of unconditional dedication to the medical profession that we both embraced as our true calling, and above all, a way to pay tribute to someone who was born not long before tragically losing their mother, a sufferer of an enigmatic and relentless disease. Maria do Carmo made her life a permanent gift of kindness and of happiness to those who surrounded her throughout her six decades of life.
Therefore, we decided to rehabilitate two of the vacant apartments, situated above a rented commercial space, in a three story building located on a pedestrian street in the downtown area we had inherited a few years back.
Thankfully, after several decades of agonizing and progressive degradation, Setúbal – bearer of a promising future forever postponed – appears to finally be starting a slow, but notorious, departure from an inexplicable stagnation, gaining new life of tenuous joy, and is able to captivate those who were born here, those who live here and those who work here. It is finally awakening the curiosity and pleasure of a visit by those who decide to travel to the capital city of dolphins and the blue river, Sado.
And so, with the decisive help of interested and competent experts, in several different sectors of civil construction, architecture and decoration, we were able to maintain the original spirit of the place, allowing for the combination of modern comfort and some technology considered indispensable these days, with the distinctiveness that characterises the more traditional constructive approaches.
The spaces were largely maintained according to the original design, but also very different, from what is currently seen and demanded in modern businesses, although with some changes that allow for an interior functionality capable of satisfying today's needs. Within this philosophy we were able to play with the old restored furniture, inherited from other progenitors, match to pieces we already had in our home, and also with other pieces with more modern traits, acquired purposely, in hopes that this miscellany would be in the pleasure of those who decide to host here.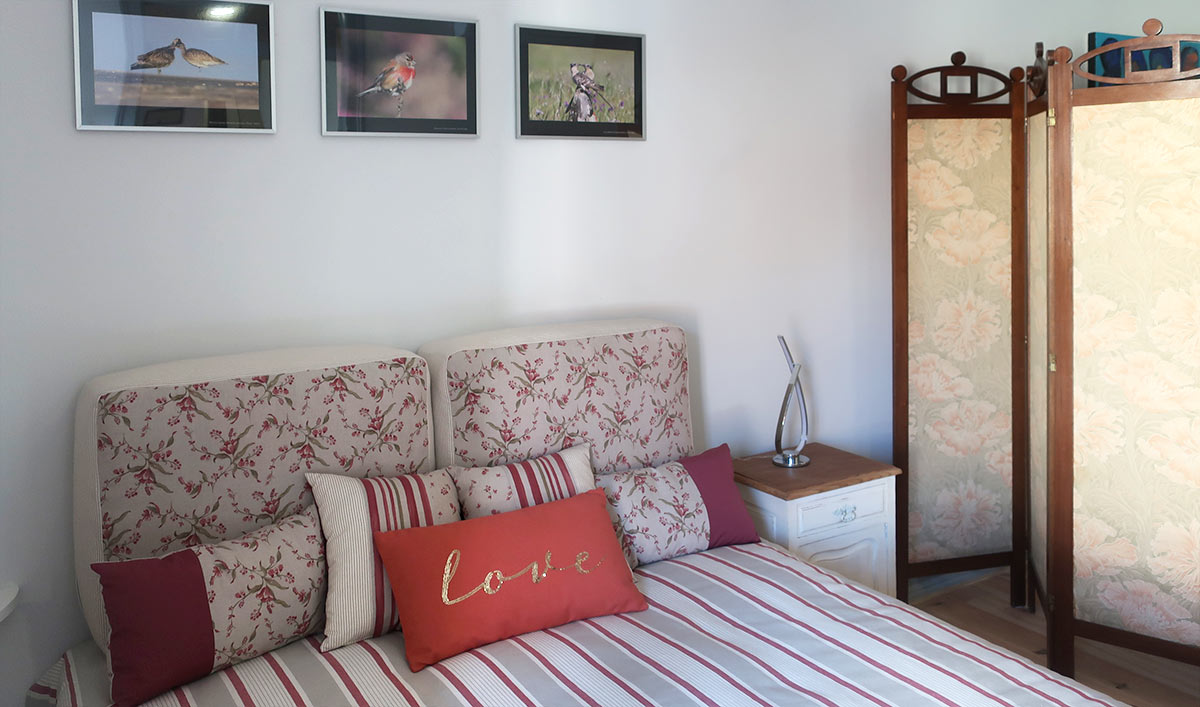 The decoration is simple and sober, due to the fact that we believe that a project like this requires these types of characteristics, and thus you can enjoy some art masterpieces that guests can acquire at affordable prices. Consequently, we will have on show paintings by Eduardo Carqueijeiro, a Setúbal native architect and painter; ceramics by Álvaro Portugal, an engineer and plastic artist from Coimbra; and photographs by our cousin António Guerra, a doctor/photographer/amateur ornithologist, Mozambique native, currently residing in Porto.
"4 Sonatas Para Violoncelo E Baixo Contínuo E Dois Duetos Para 2 Violoncelos"
Avondano Ensemble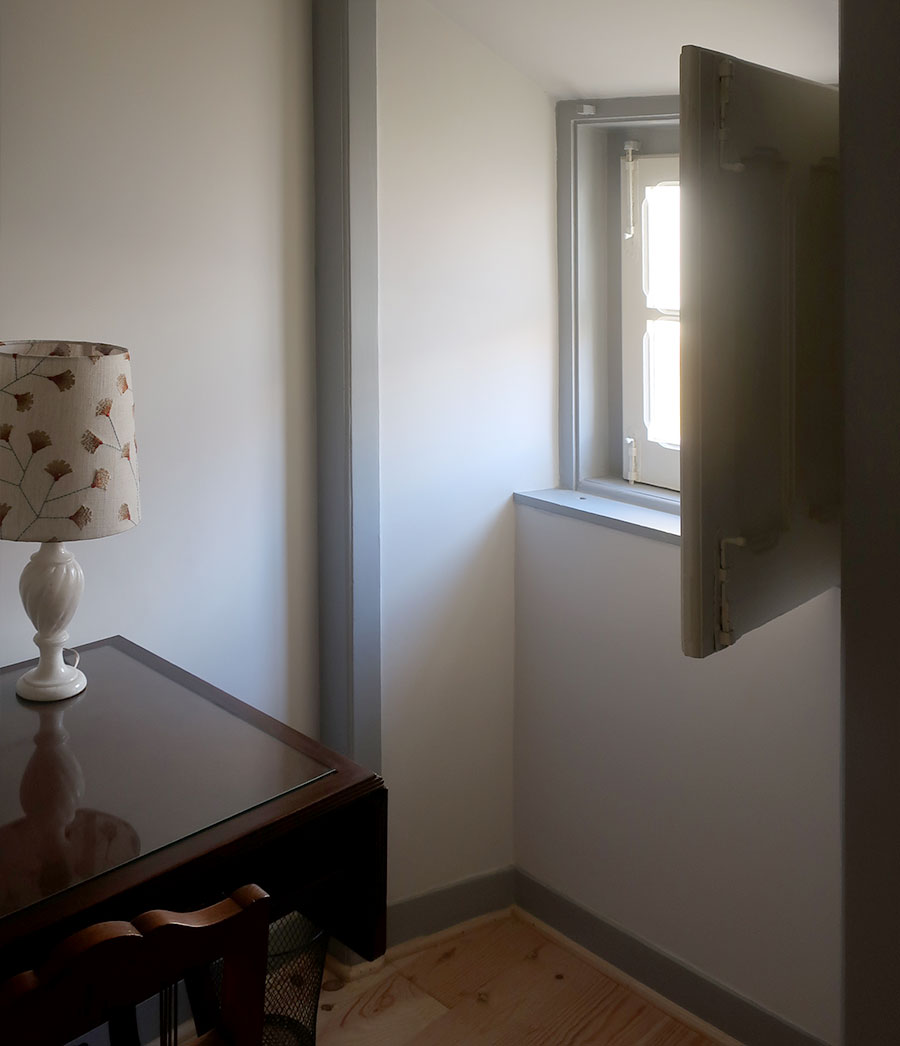 Lastly, we wish that our esteemed guests feel right at home, since this is precisely the great attraction of this kind of tourist lodging, which we love so much. Irina Peixoto and her staff will do everything in their power to provide you with a pleasant stay, hoping that you will recommend her to your family, friends and acquaintances, as well as leave a positive note in the usual websites. We just ask you keep the site as you found it and that you are able to be inwardly touched by the true spirit of this really unique place, as Maria do Carmo always had the custom of providing to her guests.
We thank you for your visit and please enjoy the work quality of our partners. Architect Fernando Magalhães; engineer Nelson Sovela; craftsmen Armando Pires, Luís Gonçalves, Júlio Gomes and Armindo Fragoso; frescos by Italian artist Giorgia Belfi; decoration by Jorge Lobo; the inexperienced competence of computer graphic designer Álvaro Piteira; the modern and efficient design of Pau Brasil's kitchens; as well as the dedication and deep knowledge of History by Isabel Mendes Lucas (our sister/sister-in-law) to whom we deeply thank all the collaboration provided for almost a year.
You can find other useful information to make your stay more pleasant in other sections of the website, purposely created for this, to the sound, if you will, of great classical music by Portuguese masters, unjustly forgotten by many, but not all the less worthy of recognition that is so rightly due to them.
It is therefore a project of an essentially familial nature with a welcoming environment and personality, for which we will establish various partnerships with those who share our philosophy, with the simple aim of enhancing and complementing our values and goals.
Yours truly,
Ana Paula GG Mendes and José MD Poças